Description
Performance - approx. 40 minutes
Location
DVAA - 37 Main Street, Narrowsburg NY
Date & Time
November 13-14, 2020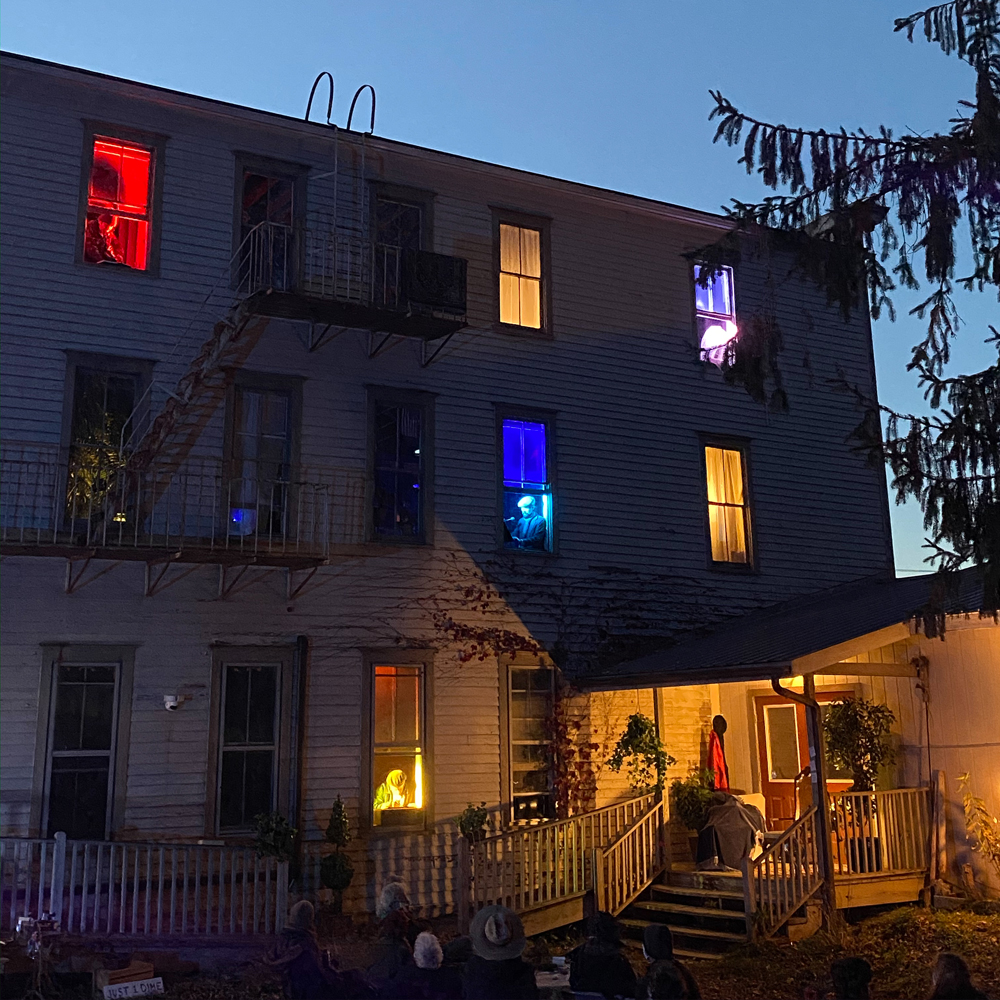 DVAA is excited to present a staged reading of CITY OF GHOSTS, an existential mystery play conceived & directed by Manon Manavit, co-written by Turner Roth. Inspired by Paul Auster's novellas in The New York Trilogy, the play is an homage to New York City and the detective mystery genre.
Audiences are required to wear masks and encouraged to dress warmly. Concessions will be available by donation. Admission is $25/$20 for DVAA Members.
Signed copies of Auster's The New York Trilogy are available at One Grand Books on Main Street in Narrowsburg.